The following articles are from our Association's Police Surgeon Dr. Gerald Ente entedoc@aol.com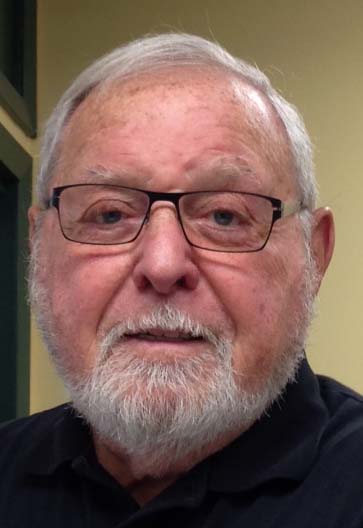 ZIKA VIRUS UPDATE
Mosquitoes spread all sorts of diseases around the world. It is estimated that 700 million people are infected annually internationally by mosquito-borne diseases.
Mosquitoes do not actually bite. The adults have a mouthpart called a proboscis through which they feed on nectar + other plant juices. The adult female needs blood sources to produce eggs. Mosquitoes have a variety of methods to find their prey, including chemical, visual + heat sensors.
The female pierces the skin of the blood source (that's us), injects her saliva, finds a capillary and withdraws her blood meal. Her saliva contains an amazing group of chemicals including anticoagulants and other substances to prevent clotting of the blood, pathogens, viral, bacterial or parasitic agents (which cause disease), and an analgesic to prevent the person from feeling the "bite".
Most mosquitos feed at dawn or dusk, although there are lots of exceptions including the Asian Tiger mosquito, which is at home in Florida. Most mosquitos can fly only 100-200 yards. The Aedes Aegypti mosquito is the main vector of Zika Virus, a native of Florida, and can also spread yellow fever, dengue, chikungunya virus. She feeds on several blood sources [4 or 5] to obtain enough blood protein to produce her eggs. This mosquito lives happily indoors as well as outside and "bites" during the day as well as at night. [Go figure].
As of beginning of August, there are over 1,700 reported cases of Zika in the U.S.A, 14 cases by sexual contact, 400 cases in pregnant women, 5 cases Of Guillain Barre Syndrome and 15 home grown cases in South Florida. There are almost 500 reported cases in the New York area.
Now Zika is an interesting disease because it is usually benign. Four out of five people contracting it have no symptoms. The other twenty percent may have typical viral symptoms plus pink eye and a nondescript reddish rash on their body. A rare person may develop an unusual, serious neurological condition called Guillain-Barre Syndrome (or ascending paralysis) which is like polio. The only other people to whom Zika is a major problem are pregnant women. The chances of having a baby with Microcephaly and other major neurological defects and diseases is less than 1%. This statistic is problematic because when it occurs, the 1% chance becomes a 100% lifelong fact.
So lets talk about what young fertile women can do to avoid Zika infection.
1) Avoid unnecessary travel to areas where these mosquitos are rampant.
2) Wear long sleeve shirts and long pants as protective clothing.
3) Avoid outdoors whenever possible around dawn or dusk.
4) Use EPA recommended mosquito repellants as directed on the label.
5) Use mosquito netting where possible (for babies).
6) Keep screen doors and windows in good repair and closed.
Health departments and governments all over the world are working on ways of preventing Zika with chemicals and biologics, but there are things that each of us could do.
1) Clean up stagnant standing water on your property. Empty flower pots, old tires, bird baths, saucers under flower pots, clogged gutters, puddles of all sizes, and even up turned soda bottle caps can act as nurseries for mosquito larvae.
2) Because mosquitos may be in your home, aside from sprays use a mosquito bed net.
3) Use standing water treatment tablets when you can't empty the water.
4) Use DEET or permethrin mosquito spray. According to Consumer Reports, the three best bug sprays are:
1) Ben's 30% DEET tic & insect wilderness formula (safe for pregnant women and children)
2) Sawyer Picaridin (not safe for children under 3 years old)
3)Repel lemon eucalyptus( not safe for children under 3 years old)
Babies under the age of two moths old should not have any of these used on them. Use only mosquito netting. Remember to apply insect spray after applying sunscreen and wash it off with soap and water when returning indoors.
Zika is present in all states in our country. Since mosquitos love heat and moisture, Florida is a favorite. Most U.S. cases are picked up while traveling to South and Central America and the Caribbean. Now our local mosquitoes are beginning to carry the virus in their mid gut and are infective.
In all probability, Zika viral infections are most dangerous to the fetus early in pregnancy. It seems like infection in the third trimester may be safe. While mosquitoes are the main transmission, cases of sexual transmission can and have occurred in any form either male to female, female to female, or female to male. So the best advice from the CDC is for pregnant women to abstain or when having sex to use condoms. Any pregnant woman who thinks she has been exposed is advised to seek testing and call her OB doctor.
If anyone has any further questions about mosquitoes or the Zika virus, feel free to contact me =
Jerry Ente, MD at entedoc@aol.com
---
SALT - DO YOU REALLY NEED IT?
From a health point of view, the less salt you eat each day, the healthier it is. But as we age we lose taste buds for discrimination for all other tastes except salt. So as we get older we prefer more salty foods. In the New England Journal of Medicine in August of 2014, a consensus of articles about salt intake agreed that excessive salt was unhealthy and contributed to heart disease, high blood pressure, stroke and kidney disease.
The World Health Organization and the American Heart Association recommend 1500-2500 mgs of sodium daily. They pointed out that less than 1% of our worldwide population consume less than 2 grams (2,000 mgs) daily. The average American eats 5 or more teaspoons of salt each day, which is twenty times the recommendation. Our body needs only a quarter teaspoon of salt daily. A common target for a low salt diet is 1500-2000 mgs daily. Salt regulates fluid balance in our bodies and maintains blood volume and pressure. Too little salt will create a lack of energy.
Foods high in salt include;
Smoked, canned, cured or salted meats
Regular or processed cheese, spreads and sauces, cottage cheese Pizza, croutons Olives, pickles, sour kraut Canned vegetables Soy sauce, seasoning salt and marinades Bottled salad dressings Salted butter or margarine Instant pudding Soups… Canned soups are a wealth of salts. A tip to lower the salt if you are a soup lover like I am is to add water. If you don't like the thinned out soup you can than add thin cut potato or eggplant slices and after they absorb salt you can either throw them away, give them to a skinny friend or eat them. Remember, soup is like liquid salt. For example, a can of Campbell's Chicken Noodle Soup contains 2,030 mg of salt. You can get reduced-sodium soups that contain 120-150 mg of salt.
Cereals… Cereals are amazing. Kellogg's shredded wheat minis have 0 sodium. Corn grits have 1 mg per serving. Kellogg's puffed wheat has 3 mg. Health Valley Fiber 7 has 53 mg. Special K has 220 mg. General Mills Total Raisin Bran has 446 mg. Cheerios, which advertises as heart smart, had 300 mg in 2007, and according to the box now has 120 mg. Kraft Post Toasties Corn Flakes have 1,020 mg, while for hot cereals Quaker's instant grits product/ham 'n' cheese has 1,930 mg of salt.
So what is my message… EAT SMART… READ THE LABELS… START YOUR ENGINES!
---
DIETING
Are you dieting? Aren't you trying to lose weight? Everybody is. One of the latest fads is low carbohydrates. The thing is that carbs are an important part of your diet. But there are good carbs and bad carbs. The "bad" carbs are the weight producing, simple sugars, low in fiber, often time white in color. They include sugar, syrups, white rice, white bread, white pasta, white potatoes, cakes, cookies and sweet desserts. The "badies" also include soda and candy.
The "good" carbs are formed by complex sugars and starches, which require more time for the body to break them down. "Goodies" are less processed, more natural and more healthy. Good carbs include fresh vegetables, fresh fruit, whole grains, yams and legumes (which are beans, peas, lentils and nuts). Good carbs have low to moderate calorie density which fill you up, are high in nutrients, and are devoid of refined sugars and grains. They are full of fiber, low in sodium, saturated fat, trans fats and cholesterol.
Remember, we're not even mentioning the amount of salt, calories, diabetes type two and fats in this discussion, there is always tomorrow. In most supermarkets, the foods found in the outer aisles are the natural foods which include the good carbs, while the foods in the inner isles contain processed, boxed, and refined items, including the bad carbs.
Your grandma and your momma may not have known these facts and they may not have had a choice, but they still did eat better and everyone knows "Momma knows best."